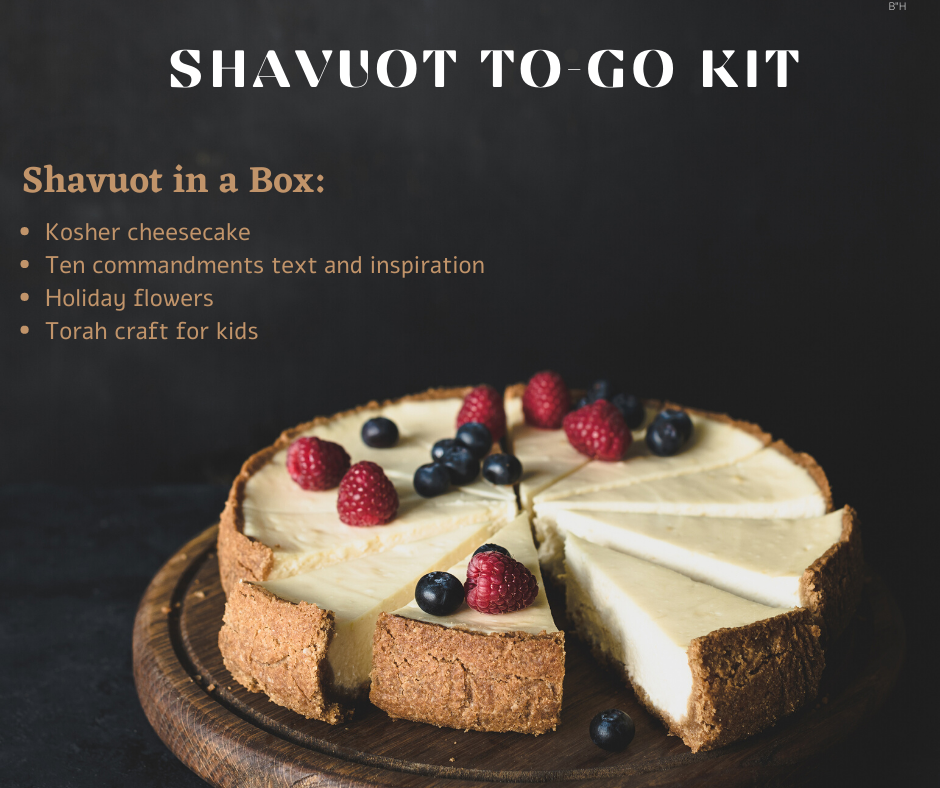 Marking Shavuot with the Ten Commandments and all holiday traditions has never been easier.
Reserve by Thursday, MAY 21. Pick up on Thursday, May 28.
Kit Includes:
10 commandments text and inspiration
Kosher cheesecake
Holiday flowers
Torah craft for kids
When
May 28th, 2020 6:00 PM through 7:00 PM
Free of Charge - Sponsor a To-Go Kit Here!
| | |
| --- | --- |
| Free of charge | $ 0.00 |
| Sponsor a To-Go Kit | $ 25.00 |
| Sponsor a To-Go Kit for you and another | $ 50.00 |
| Be a co-sponsor in this holiday effort | $ 180.00 |